House / Villa - 3 Bedrooms - N.S m²
Haute Rive, North
Ref Advertiser : GVV 38
Ref. LP : 244926
Updated on 20/08/2021
---
Property details
Land surface

1024 m²

Swimming pool

Private pool
Interior surface

N.S

Project Type :

PDS

Accessible to foreigners :

Yes
---
Description
These exquisitely-designed, light-filled residences combine modernity woth outdoor living, inherentto life in the tropics.

The residence is designed so you may gaze at the tropical gardens from the inside of your home as well. The terrace is ideal for entertaining. The luxuriant tropical garden borders the greens of the course, immersing you in nature.

Golfers are often happy to live near a course. Not a golfer? That's okay too. This may be a chance to learn or simply to enjoy the manicured green lawns from your terrace.

To get a feel for the Golf View Villa, you must imagine waking up to peaceful surroundings, drinking your cup of coffee on your veranda, a traditional component of Mauritian architecture. Having friends over for a drink and dinner in your backyard. Hosting a pool party. Playing a round of golf.

Azuri Ocean & Golf Village invites you to unwind and enjoy the pleasures of everyday life simply and truly, in a seaside village.
Since its creation in 2014, on the coveted northeast coast, Azuri Golf & Ocean Village has metamorphosed into a vibrant and tight-knit community. Mauritians, expatriates, and foreign investors can purchase property, residency, splendid contemporary residences designed by famed architects, as well as gain access to
- a secluded beach,
- a bustling cafe,
- an array of restaurants,
- a gourmet shop,
- a fabulous spa,
- a sports club, and a spectacular golf course.

But above all, the residents of the seaside village benefit from gorgeous natural surroundings, a safe neighbourhood, convenience, and a sense of community. Azuri meets, without an ounce of doubt, the growing demand for alternative island living opportunities.

Azuri Golf & Ocean Village is defining what it means to live in a progressive, multicultural, urban beachside retreat.

Azuri, the perfect harmony between luxury and simplicity in a lively seaside village
The beating heart of Azuri is its village. It is a place where neighbours can come together and build a happier, stronger, and safer community. The village offers the convenience of a city—a café, restaurants, boutiques, a delicatessen, an ATM, a farmer's market—without the hustle. And all this, by the sea.

Azuri's village celebrates our community's needs—safety, happiness, convenience, recreation, social engagement, and a sense of belonging.

We believe the neighbourhood is one of the most impactful communities in a person's life. Azuri is no exception. The thriving beat of the cosmopolitan village has never been louder: locals and foreigners of all nationalities convene here at Azuri. The dynamic neighbourhood, the culinary scene, compelling architecture, and green open spaces fuel the community life. While we humans naturally engage, and socialize (making lifelong friends in the process), it doesn't hurt that Azuri's committee goes the extra mile to sustain the dynamism.

Azuri promotes sustainability with its recycling policies but also the well-being of the community at large. Giving back is a big deal at Azuri. Residents can partake in numerous charity initiatives and fundraisers that benefit the surrounding communities. The community of people celebrating no matter the occasion is truly the best thing about Azuri.
---
Close to bus stop
Close to golf course
Close to hospital
Close to school
Close to shops
Fitness room
Freehold land
Indoor spa
Located in a private morcellement
Located in a residential complex
Sea access
Tennis court
Air conditioning
Fire alarm system
Laundry room
Water heater
Carport
Fenced
Garden
Guarded parking
Guarding
Secured parking
Sewage system
Solar water heater
Veranda/Terrace
Water tank
---
Location
Video of Property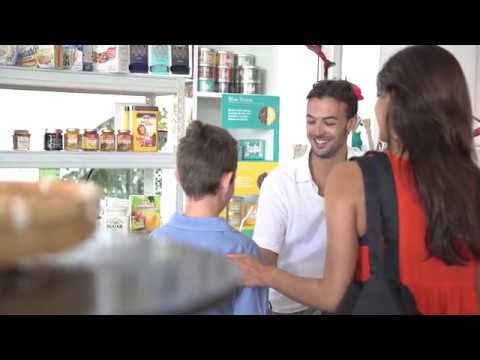 Virtual Tour of Property